Financial Aid
Big changes are coming to the FAFSA for the 2024-2025 aid year. Learn more here.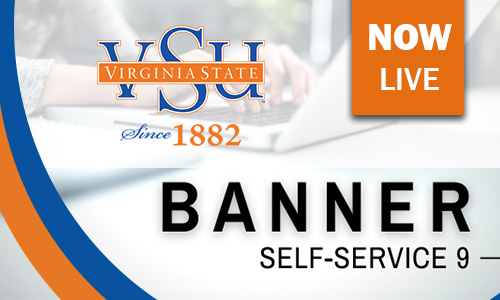 At VSU we understand that many students require financial aid to achieve their dream of attending. For that reason, we have a system in place to make sure our students are aware of potential HBCU financial aid opportunities, as well as the procedures to apply for that aid.
Please check your VSU email and Banner Self-Service Account frequently for financial aid updates.
Important steps to complete prior to arriving to school:

Complete Entrance Counseling & Master Promissory Note. (This step is only for new students at VSU.)
Students who need to submit a Satisfactory Academic Progress (SAP) Appeal should submit electronically to sap@vsu.edu Please be sure to include the appeal form and academic plan. Documents can be found here.
Work-study positions will be very limited this semester. Students who qualify will be notified via VSU email account with instructions.
The Financial Aid Office is open for in-person service, Monday- Friday, 8:30 am to 4:30 pm.  (Please note: hours may vary during summer and winter break.) Also, virtual appointments are  available.
Contact information- Email us at finaid@vsu.edu or call us at (800)823-7214/ (804)524-5990.
*For information about the CARES Act Grant, please click here Federal CARES Act Grant Reporting information.