Experience VSU
Our approach to learning involves a holistic experience dedicated to academic excellence and student success and engagement.
See More
VSU Online
Meeting you where you are: VSU now offering five fully online programs.
See More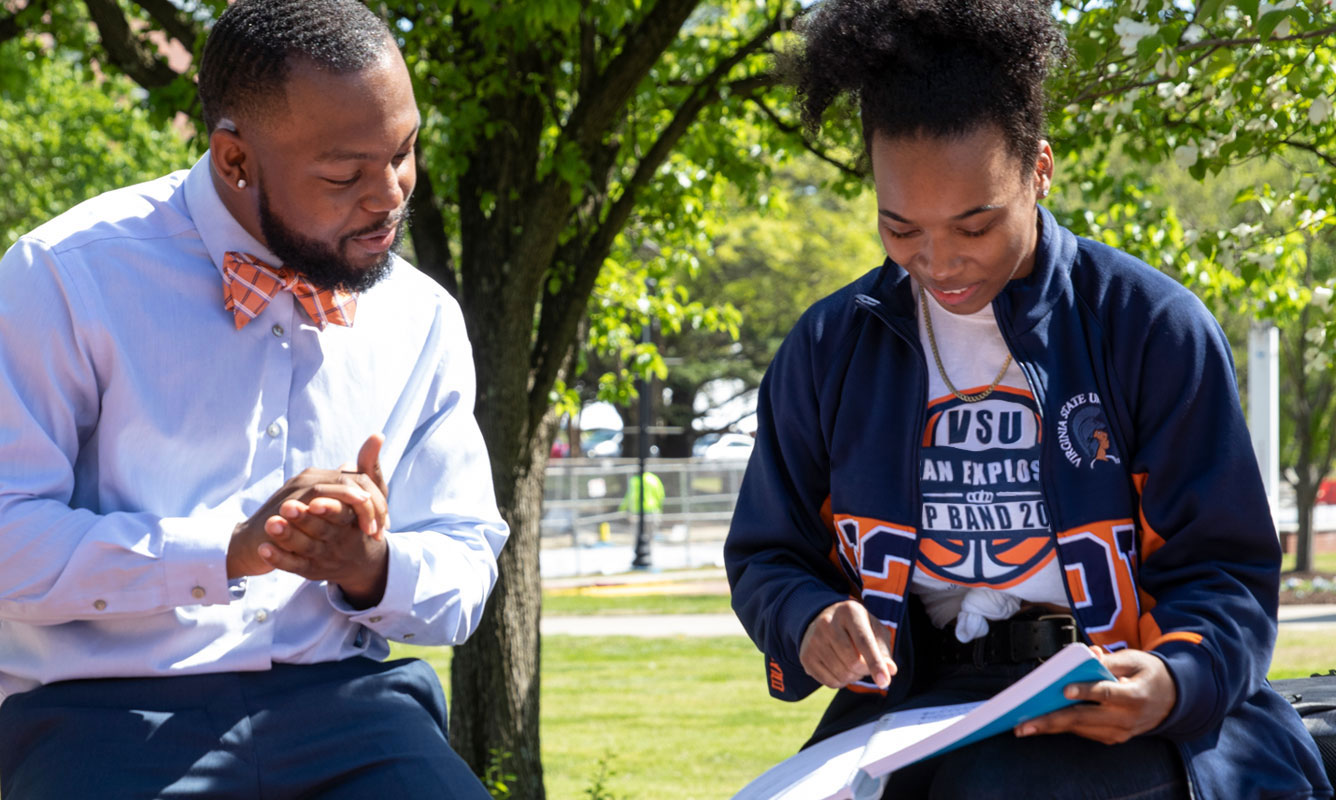 Greater Happens Here
Virginia State University fosters sustained excellence as a preeminent public land-grant university, providing access to higher education and a holistic, greater learning experience to produce world-class leaders and scholars.
#GreaterAtVSU
VSU Social Media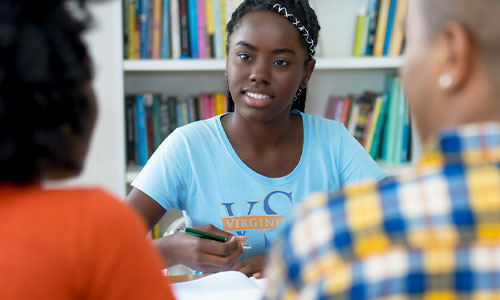 VSU Ranks Among Top HBCUs Nationwide
VSU Top Rank HBCUs Nationwide
Washington Monthly Magazine ranks VSU as the top HBCU in Virginia and in the top 12% of all Bang-for-your-Buck institutions in the southeast region of the United States.
Read More About the Ranking
Headlines and Announcements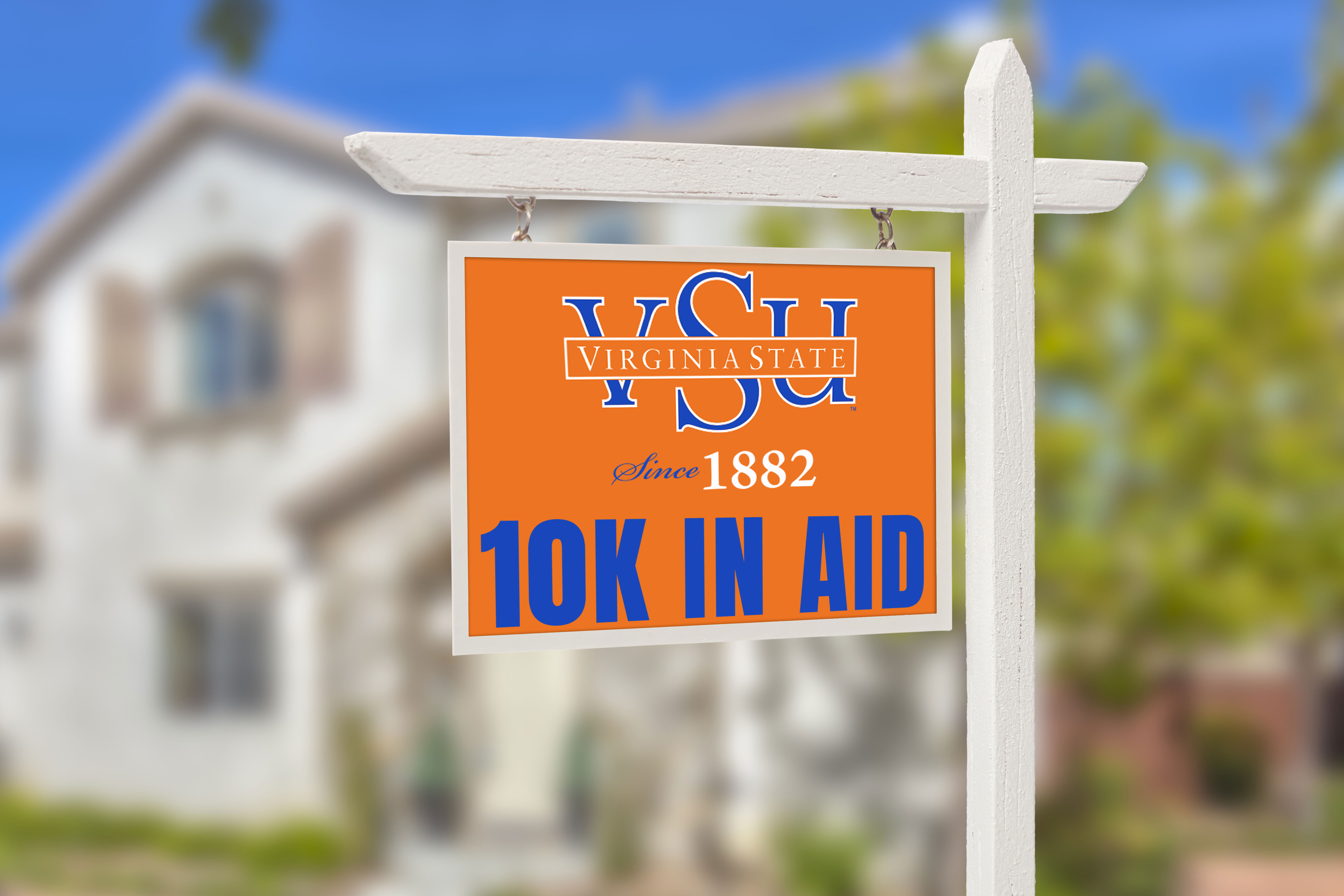 The VSU "Home Assistance Payment Initiative," or VSU-HAPI, is a first-of-its-kind and innovative program designed to attract and retain highly qualified employees and improve the economies of local communities.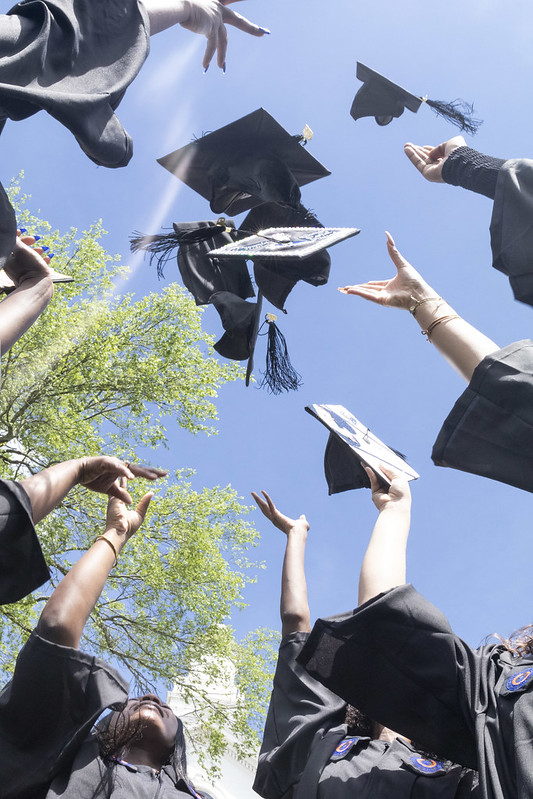 Virginia State University leads the Virginia College Affordability Network (VCAN) initiative and provides access to hundreds of Pell-eligible students with free-tuition. This opportunity is for students who graduate from a high school within 45 miles of the campus (Chesterfield County, Colonial Heights, Dinwiddie County, Henrico County, Hopewell City, Petersburg City, Prince George County, and Richmond City) and desire access to a University that can provide a quality education and experience.
Tonight, we brace ourselves for the release of the video vividly chronicling the murder by cop of 28-year-old Tyre Nichols. Mr. Nichols was brutally beaten by members of the Memphis, Tennessee Police Department during a violent arrest following a traffic stop. He was hospitalized and died a few days later.
Virginia State University Accounting students have partnered with the U.S. Internal Revenue Service (IRS) to provide tax assistance to local residents. As part of the Special Topics Service-Learning course in the VSU Reginald F. Lewis College of Business (RFLCB), students will provide tax preparation and filing assistance to Tri-Cities residents.
Virginia State University will receive $2.2M in federal funding for the VSU Broadband Improvement Project. This project will further improve broadband access and reliability on the Virginia State University campus to ensure equitable and quality internet access for student success.
See All News
Events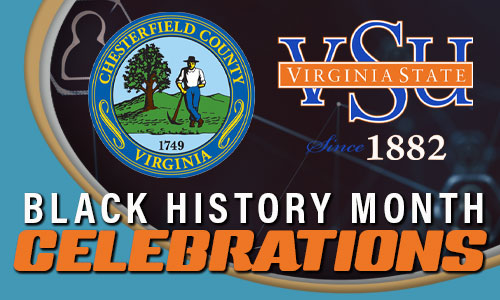 Black History Month 2023
Virginia State University and Chesterfield County proudly present our 34th Black History Month Celebration.
View More
Aerial Tour Video
While we hope you'll take the time to visit our HBCU college campus in person, our aerial tour is the next best thing.