Band Staff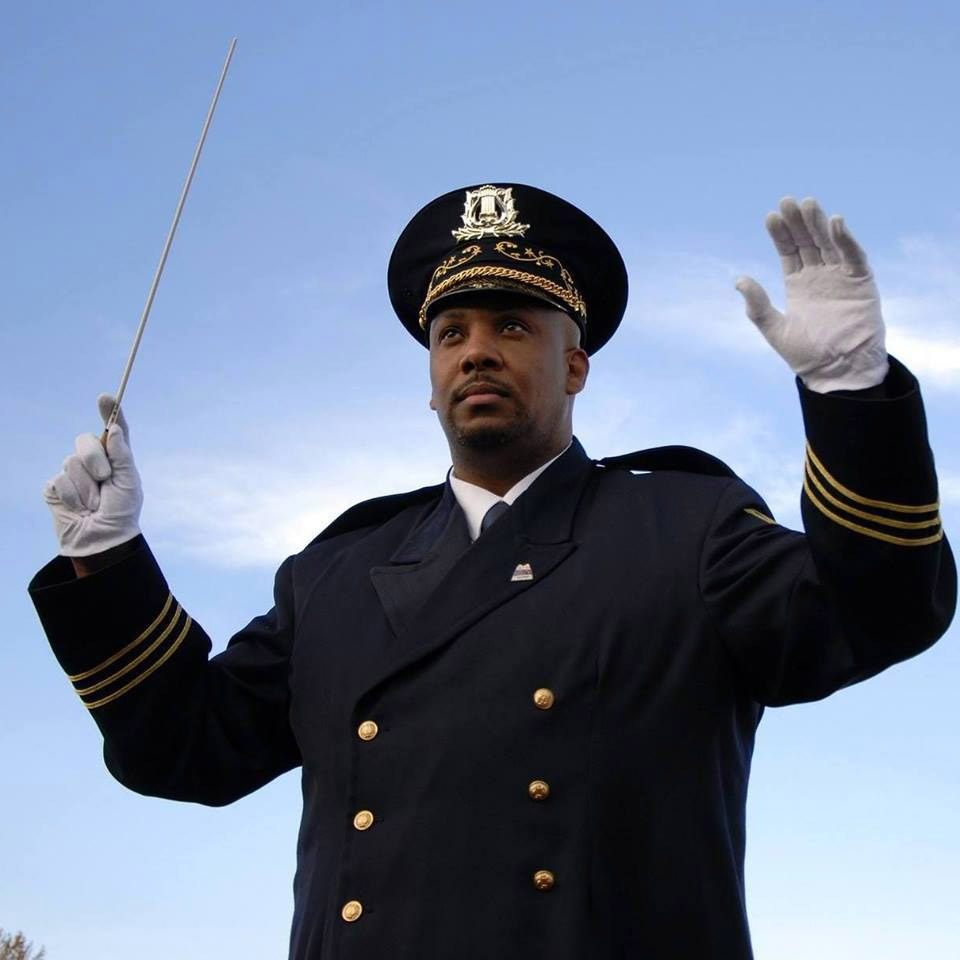 Meet the Director
Taylor L. Whitehead, a native of Meherrin, Virginia, currently serves as the Interim Director of Bands at Virginia State University. Mr. Whitehead received his Bachelor of Science degree in Music Education from Virginia State University and his Master of Music Education from Norfolk State University. From 1997-2018, he served as the Band Director at Warren County High School in Warrenton, North Carolina. Under his leadership, the Warren County High School "Dynamic Marching Machine" became one of the most successful show-style marching bands in North Carolina and throughout the nation. Between 2006 and 2017, the Warren County Band won nine National High Stepping Drumline Championships, seven Class A National High Stepping Band Championships, two National Danceline Championships, two National Auxiliary Championships, five Class A State High Stepping Band Championships, as well as over one hundred 1st Place Drumline Trophies.  
In 2013, Mr. Whitehead returned to his alma mater to serve part-time as the Assistant Band Director at Virginia State University. In 2018, he became the full-time Assistant Band Director at VSU. He was named Interim Director of Bands in 2022. In addition to working with the band program, he is also a music faculty member. Mr. Whitehead is very active in several collegiate organizations, including the HBCU Band Directors' Consortium, where he is an Executive Board Member, and the Intercollegiate Music Association. He also serves on the Board of Directors for The Cadets Drum and Bugle Corps. He has served as President of the North Carolina Show-style Band Director's Association and advisor to the National Board for High Stepping Nationals and the Grand Board for Tuba Phi Tuba Brass Fellowship. In 2011, Warren County High School selected him as the Teacher of the Year. He was named the Spectacular Magazine "Man of the Year" in Education in 2013. Mr. Whitehead is also an Amazon best-selling author as one of the co-authors of The HBCU Experience, The HBCU Band Alumni Edition. 
Mr. Whitehead is a member of Alpha Phi Alpha Fraternity Incorporated, Kappa Kappa Psi National Band Fraternity, Tau Beta Sigma National Honorary Band Service Sorority, Phi Mu Alpha Sinfonia, Tuba Phi Tuba Brass Fellowship, Mu Phi Sigma National Percussion Fraternity, Phi Delta Kappa International Association, and Omega Nu Lambda National Honor Society. 
Taylor Whitehead - Interim Band Director    
---
Staff
Matthew Raton – Operations Director 
Salena Scott – Essence of Troy Dancers Coach  
Sherika Williams - Essence of Troy Dancers Assistant Coach 
Perry Evans – Satin Divas Flag Coach  
Ruth Macklin – Troy Elegance Twirlers Coach 
Deshon Rollins - Troy Elegance Twirlers Choreographer 
Davis Chambliss – Percussion Instructor  
Elisha Powell – Percussion Instructor  
Parris Bowles – Media Team  
Darnell Spicely – Media Team  
Jason Jones - Announcer