Student Accounts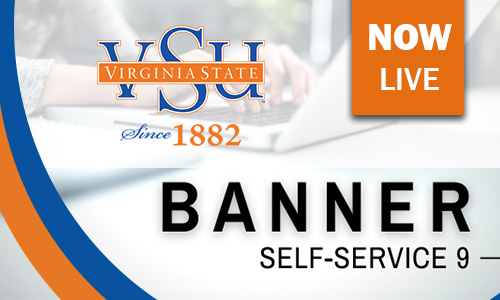 The Office of Student Accounts assists students, parents (with written permission per FERPA/Release of Information), third-party agencies, and university employees who inquire about charges on a student's accounts. The office is responsible for billing, issuing refunds, and administering the tuition payment plan.
Key Points to keeping your account in good standings. Please take these steps prior to arrival:


Check your student email for notifications
Pay attention to each Student Schedule Bill received
Make sure you are validated before the first day of class
Take action on active holds on your account
Check your account
Ask questions to understand your account.
---
What is a Student Schedule Bill? – A student schedule bill is a statement sent to the student via their VSU student email each semester. The bill reflects tuition charges, course fees, and room and board charges for on-campus students. Student bills are sent prior to the start of the semester. eBills are sent weekly until midterms to allow students to identify any changes to their bill
---
What is a Student Account? – Every student has a student account. A student account is much like a bank statement. It shows a cumulative balance that includes all of your charges and credits applied to your account during your enrollment at VSU. However, it is solely used for financial transactions at the university such as tuition payments, fees, on-campus housing, and other campus charges. Each time you register, cancel, add a course or incur an ancillary fee, a charge is posted to your account. You can use your student account to keep track of all your college spending. Since the student is the individual receiving the services from the university, we always bill the student.
---
What is a Tuition Payment Plan -Tuition payment plans are monthly plans used to satisfy balances not covered by financial aid. Payment plans are set up on a semester-to-semester basis and allow you to spread your Fall or Spring tuition over smaller monthly payments instead of paying in one lump sum. At VSU, we offer plans of various lengths for both the Fall and Spring terms with a downpayment amount due upon enrollment.  The downpayment percentage required is dependent on when you enroll, through our Nelnet Enterprise Platform.  The earlier you enroll, the more months you have to spread your Fall or Spring term payments over.  Payments are processed automatically on the 15th of each month. 
Payment Methods:
Automatic bank payment (ACH)
Credit card/debit card 
Cost to Participate:
$45 nonrefundable enrollment fee per agreement
$30 nonrefundable returned payment fee if a payment is returned
Fall Term: 5, 4, 3, 2 or 1 monthly payment plans available
Spring Term: 5, 4, 3, 2 or 1 monthly payment plans available
Follow the instructions below to access the Nelnet Enterprise Portal and enroll or make a one-time payment today:
Click on Student - Student Account
Click on Nelnet Enterprise Portal
You can also contact Nelnet via phone at 800-609-8056 or visit https://mycollegepaymentplan.com/virginiastate for more information