VSU Becomes the First University in Virginia to Upgrade to the Largest Superior WI-FI 6E Technology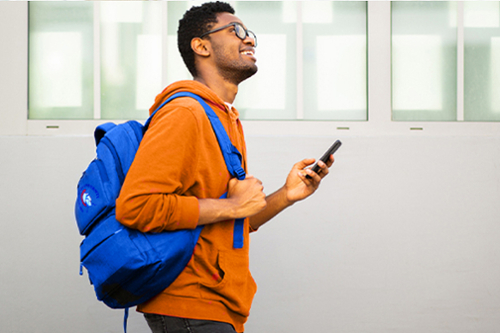 Virginia State University has announced that it is the first university in the Commonwealth of Virginia, and one of the first in the nation, to offer Wi-Fi 6E to its campus.
Wi-Fi 6E is the latest generation and the gold standard for Wi-Fi internet. As the first university in the state to upgrade campus buildings and outdoor areas with this newly released Wi-Fi technology, VSU can now offer instant access to a stable internet connection that wasn't available in the past.
VSU residential hall, Quad I, has already gone live with the new network as part of the initial phase of VSU's Wi-Fi Local Area Network (WLAN) Project. Quad II and Gateway II will go live on August 30. Wi-Fi 6E will be available at every student residential hall on campus by September 30.
"Once complete, the first thing students will notice is the ability and availability to connect to the Wi-Fi network," said Maurice Ficklin, Director of Technology Infrastructure and Operations. "Right now, in every resident hall, some areas have no connectivity. When the new network goes online, students can connect to superior Wi-Fi inside and outside every building around campus for the first time in Virginia State University history."
In addition to the Wi-Fi 6E upgrades, VSU will eventually embark on an additional project to increase cellular power through 5G technology around campus and in the surrounding anchor communities. The future 5G project is funded through a $2.8 million grant from the National Telecommunication and Information Administration (NTIA) to support the university's broadband infrastructure and digital inclusion on the VSU campus and the surrounding anchor community.