Welcome from Department Chair
As the Chair of the Psychology Department, I would like to offer a warm welcome from all of our wonderful faculty and staff.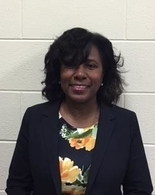 Our role is to create an environment for our undergraduate, master's and doctoral students that infuse, cultivate, and inspire! Engaging our students is one of the main goals of our department. We engage and motivate our students through stimulating class discussions, the utilizing technology, innovative teaching and research methodologies that link directly to the field, the classroom, and beyond.
As Psychologists, we strive to build, to develop, to create, and to lead. We are Change Agents on many levels! Seeking to understand, to inspire, to predict, to change, and promote positive attitudes and behaviors. We offer research experiences with top companies and federal agencies. Our faculty publish, present, develop/mentor students through research, training, and development. Please stop in and say hello and feel the TROJAN VIBE!
Kimberly Boyd, Ph.D., Chairperson, Department of Psychology